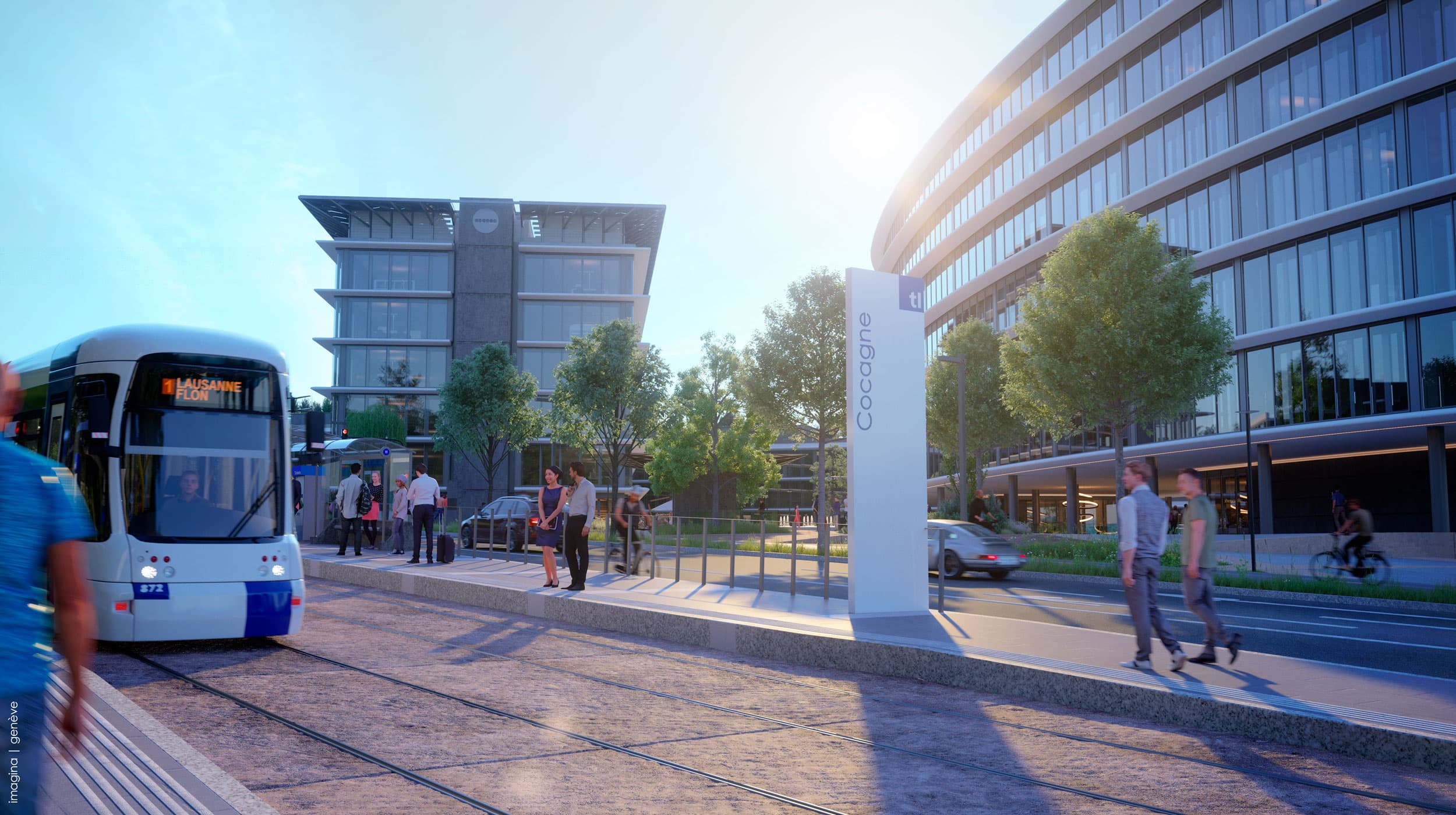 Location
Location
A strategic location
At the heart of the western Lausanne region, Bussigny is a dynamic and rapidly-evolving municipaloity. The diversity of the companies established there, the variety of shops, restaurants, and hotels weave a balanced economic fabric and testify to its growing attractiveness.
At the heart of all mobility
Ideally located, Cocoon enjoys direct connections to the A1 motorway, Lausanne's public transportation system (tl), and the Swiss Federal Railways (CFF). By 2024-2025, the Lausanne tram will also stop in front of Cocoon (at the "Cocagne" stop).
Already served by the high-frequency number 17 bus (tl) line connecting Bussigny to Lausanne city centre, as well as a local and regional bus line, the site is a 10-minute walk from the Bussigny train station (CFF) and in the immediate vicinity of the motorway.
With its 380 underground parking spaces, as well as 50 spaces reserved for motorised two-wheelers and over 220 for bicycles, Cocoon welcomes both motorised users and those who prefer soft mobility.
Itinerary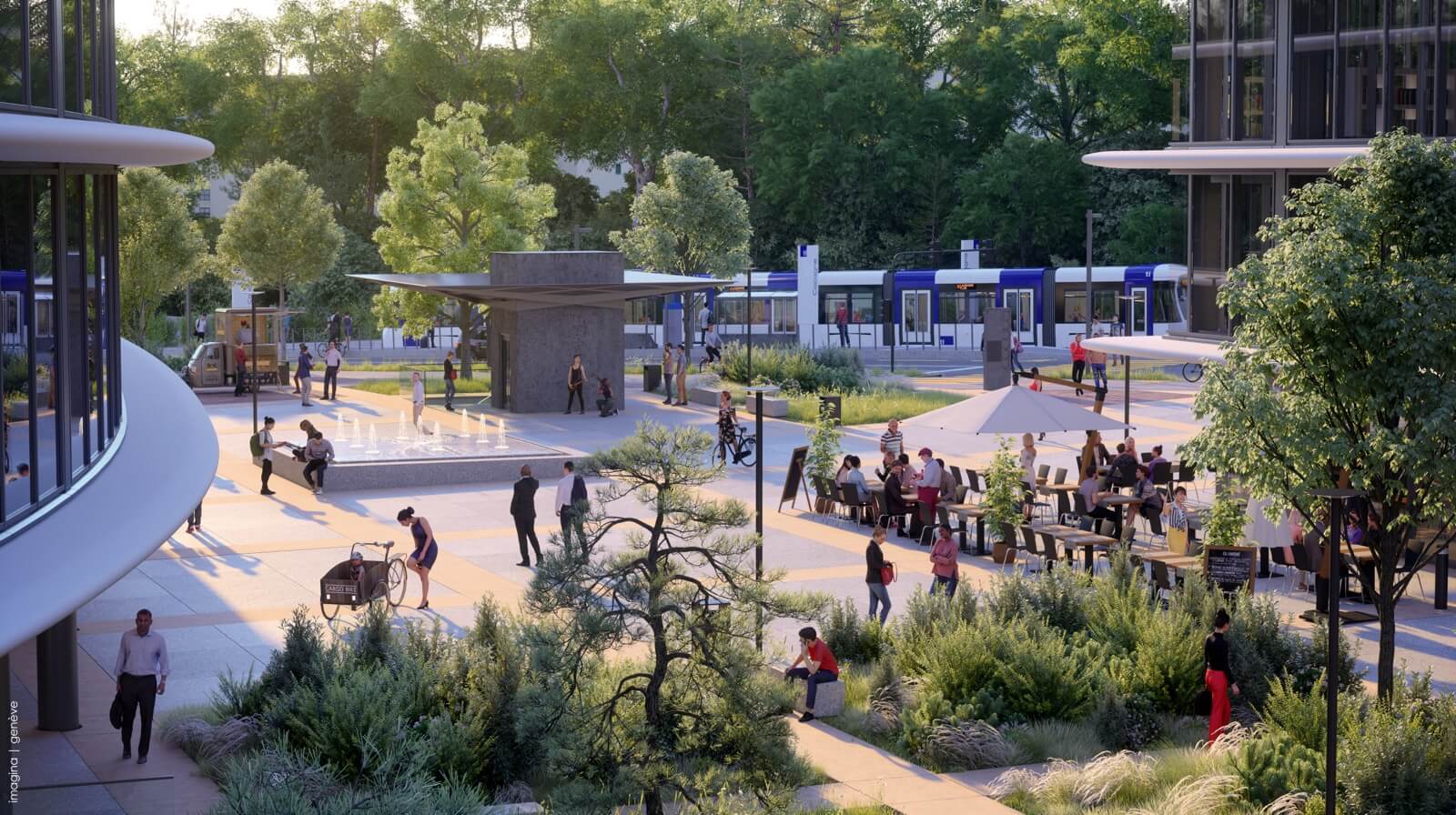 A dynamic neighbourhood
Cocoon breathes new energy into Bussigny: the mix of businesses and services offers users and residents in the area a pleasant and practical neighbourhood life.
With its tree-lined square with shops alongside, the tenants will enjoy places to get together and relax right by their offices. These spaces will encourage interaction between the residents of Bussigny, those passing through the neighbourhood, and the occupants of Cocoon.
An island of greenery
Cocoon fosters a green and pedestrian environment: in addition to its remarkable architecture, the site offers a rich landscape concept alternating between peripheral spontaneous vegetation and a more structured and functional project core.
The site will see the planting of 75 trees of local species and over 1,900 sqm of green roofs. The large walkways linking the buildings will be embellished with shaded areas, encouraging exchanges and get-togethers.